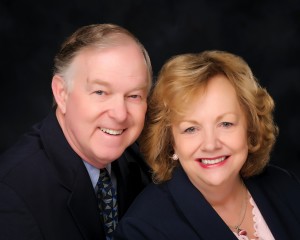 1Corinthians 1:18 "For the preaching of the cross is to them that perish foolishness; but unto us which are saved it is the power of God."
CrossPower Ministries helps Christians understand "Victorious Christian Living" through preaching, teaching, retreats, Christian counseling, workshops, music and testimonies.
CrossPower is a Columbus, Ohio based Christian ministry of the Rev. Bob Burney and his wife Joy. The Burneys understand that the true message of the cross is seldom spoken today. This truth offers a deep insight into recognizing the treasures that God intends for all believers.
CrossPower.net has been designed to help equip Christians with the tools and resources they need to build a closer walk with Jesus and to enjoy the full power of God's love. Here you'll find:
Audio Files: An archive of some of Bob Burney's best sermons and messages as well as streaming audio access to Bob Burney's talk radio show on WRFD Radio in Columbus, Ohio.
Resources: Christian resources aimed at providing spiritual guidance, including bible studies, bible translation tools, and links to a variety of Christian ministries.
About Us: Learn more about CrossPower Ministries and "Victorious Christian Living." Provides background on Bob Burney and his wife Joy's calling from God to begin a Christian outreach ministry.
Contact Us: Interested in contacting CrossPower Ministries? Find out how to invite the Burneys to be an inspirational guest speaker at your next church service, workshop, or Christian retreat.